How Rhinoplasty Surgery Changes Your Whole Face?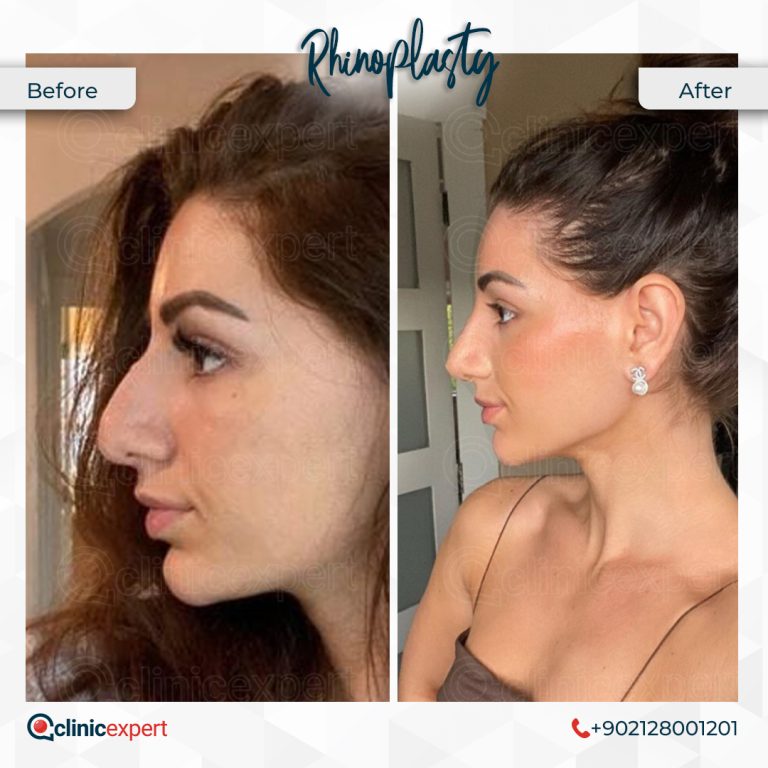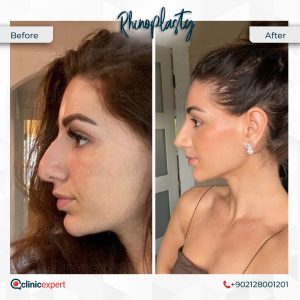 We often hear the expression "perfect nose" nowadays. It seems like everyone likes the same type of nose and wants to have rhinoplasty surgery for such a nose. So, is there really such a thing as a perfect nose? Or is it important to have a nose that suits your face type and even makes your face shape look better?
Now, the era of the "surgical-looking nose" is coming to an end. Today, the common view of plastic surgeons is that the nose should fit harmoniously with the face in a way that nobody would be able to tell the person underwent a rhinoplasty surgery. The results of the rhinoplasty surgery are for lifetime. If the outcomes are just as you hoped, that's great. On the contrary, it is very difficult to reverse the results of the surgery. Revision (secondary) rhinoplasty surgery is much more difficult and expensive than the first procedure. Major changes cannot be made with this surgery.
In short, rhinoplasty surgery affects not only the nose, but the whole face. That's why, as the ClinicExpert team, our goal in rhinoplasty surgery is to get our dear patients natural looking noses. Therefore, we make different nose job plans for each of the round, oval, square, oblong, triangle etc. face types.
If you want to find the right nose shape for you and plan your rhinoplasty surgery process in the best way, you can contact us by filling out the form on the side. If you contact us now, you can get a discount for rhinoplasty surgery. Also, you can always find us on our social media accounts: Facebook, Instagram, and YouTube. 
Before Rhinoplasty Surgery 
As we mentioned above, it is essential to acknowledge that your facial features will be affected before deciding on rhinoplasty surgery. To guarantee the greatest results, it's important to understand specifically what your goals are and express them to your surgeon. For many, it may be obvious that they don't like their nose, but they can't find a way to articulate the problem. An experienced rhinoplasty surgeon can easily guide you on facial features and help determine what type of nose will comply with your face. Don't fear thinking that you will not look like yourself after the procedure. In fact, you should see this as an opportunity to become the best version of yourself.
Choosing the right rhinoplasty surgeon and hospital is critical for this. If you have decided to have rhinoplasty surgery, you should find a hospital that will guide you, answer all your queries 24/7, and be there for all your needs during and after the surgery. In this regard, you can trust ClinicExpert, which is the leader of the sector in Turkey. Our multilingual consultants, translators in our hospital team, and all our staff are here for you. Don't hesitate to send us your questions via Whatsapp or call our consultants directly.
Why Does the Nose Shape Change Everything? 
Many patients wonder how rhinoplasty surgery can have such a dramatic effect on all nasal features and general facial features. The reason for this is quite simple: the nose is located in the very center of our face. Viewed from the side, the nose shape can give shape and structure to the facial profile and set the tone for the rest of the face.
For exactly this reason, the nose can make or break the face harmony. A nose that is too big or small, too crooked or straight will change the perception of the face as a whole. When the nose shape is changed through rhinoplasty surgery, facial balance and harmony are naturally restored. This allows other facial features to stand out as well.
What Can Rhinoplasty Surgery Alter on Your Nose? 
A nose job addresses many common problems that lead to a lack of self-confidence. During a nose surgery, the bones and cartilage of the nose are cut, repositioned and reshaped in order to improve its appearance. Which of these procedures and how they should be used will depend on your and your surgeon's vision. When it comes to nose surgery, there is no specific approach to be used in every single operation. 
Some common concern that a cosmetic nose surgery can address include:
A droopy nose tip
Flared or wide nostrils
A nasal bump (Dorsal hump) 
An asymmetrical nose  
A narrow or wide nasal bridge 
A cosmetic nose surgery (rhinoplasty surgery) aims to target only cosmetic issues, however, it can be combined with functional rhinoplasty (septoplasty) surgery if needed. 
Can a Rhinoplasty Surgery Improve Your Confidence? 
Unfortunately, it is a fact that most of the patients who want to have cosmetic nose surgery have self-confidence problems. Many people who don't like their noses state that they don't even want to look in the mirror for this reason and that they don't find themselves attractive. This brings us to the conclusion that rhinoplasty surgery is an important operation for mental health as well as physical health.
The question "Will I regain my self-confidence after the operation", which our patients frequently ask us, is quickly answered after nose surgery. Our patients with their new nose shape say that they are now reconciled with mirrors and even become best friends. If you are struggling with your self-confidence for the same reason, know that it doesn't have to be that way. Your cure is not as far away as you think. Book an appointment now and experience the best rhinoplasty surgery in Turkey with ClinicExpert's best rhinoplasty surgeons.