Having a Nose Job in Turkey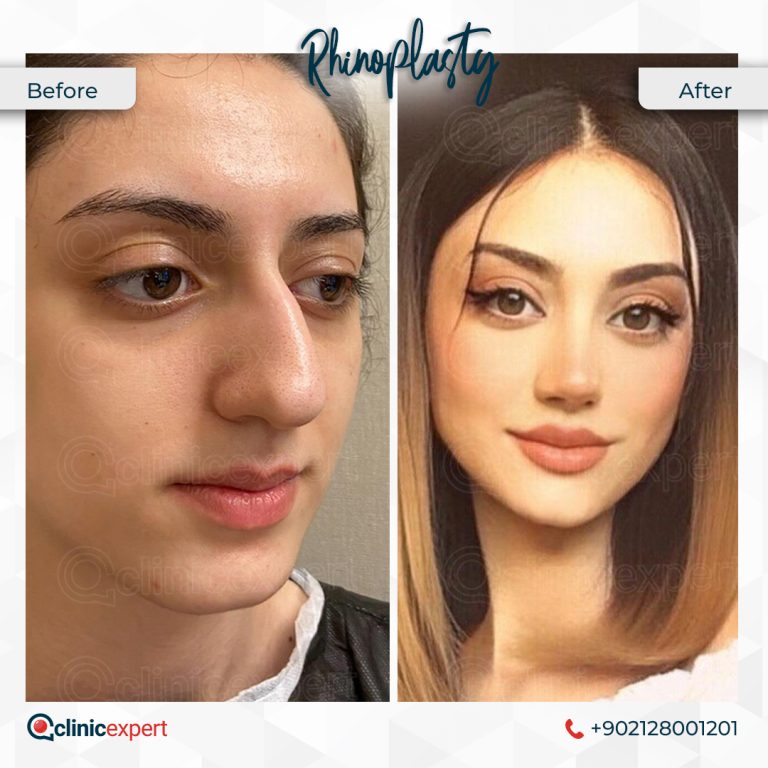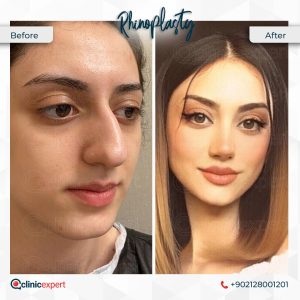 Nowadays it's no secret that there is an intense interest in plastic surgery procedures, particularly rhinoplasty (nose job), all over the world. Since people discovered that they can have a nose job abroad for a more affordable price, some countries like Turkey have come to the fore in this regard.
A nose job or rhinoplasty is simply a nose shaping surgery. A nose job in Turkey can be performed due to both aesthetic and functional problems. We can apply nose job to correct birth defects or to correct deformities that developed later or occurred following an accident. Patients who have a nose job in Turkey achieve a more aesthetically pleasing nose shape, as well as overcoming problems such as not being able to breathe comfortably.
How is Nose Job in Turkey performed? 
A nose job in Turkey is typically performed under general anesthesia. Since it is a surgical operation, we do not recommend to perform it under sedation or local anesthesia.
A nose job in Turkey can be done with two techniques, open and closed. In open technique rhinoplasty in Turkey, the procedure is carried out by completely opening the skin. Thus, the surgeon works more comfortably. 
We open surgical incisions from inside of the nose in the close technique rhinoplasty in Turkey. Side effects such as bruising, swelling, and edema are less common after closed rhinoplasty. On the other hand, it is difficult to correct major deformations with this technique. 
Close Technique Rhinoplasty in Turkey
Although an open nose job in Turkey is more common, some people prefer close technique nose jobs at the present time. Since the close technique is not as invasive as the open technique rhinoplasty, we mostly prefer in patients with minor problems.
Our specialist surgeons decide which rhinoplasty technique will be suitable for you. Therefore, it is necessary to conduct a detailed examination and evaluation. For detailed information about the differences between open and closed rhinoplasty, you can contact our consultants immediately or make an appointment on our website. ClinicExpert consulting services are free. 
Rhinoplasty Overview
| | |
| --- | --- |
| Procedure time | 1-3 hours |
| Anesthesia  | General anesthesia  |
| Side effects | Soreness, bruising, bleeding |
| Recovery  | 2-4 weeks |
Which Factors are Effective in Rhinoplasty Cost in Turkey?
Although Rhinoplasty cost in Turkey is much more affordable, it offers a health service at European and American standards. Among the main reasons for this are the exchange rate and the fact that Turkey manufactures its own materials instead of importing them. As a result, rhinoplasty in Turkey stands out in terms of price in the world and the number of patients visiting our country is increasing every year. In short, having nose surgery in Turkey offers two things that don't come together easily: solid quality at an affordable price.
Rhinoplasty in Turkey prices offer hundreds of thousands of foreign patients the opportunity to get the nose of their dreams every year. While the prices are around 15000€ worldwide, Turkey rhinoplasty packages start at around 1000€. Of course, having a nose job in Turkey can cost over 5000€, according to the clinic and doctor you choose. Still, rhinoplasty in Turkey remains much more affordable in terms of cost for patients coming from Europe or America.
Which Factors Are Effective in Rhinoplasty Cost in Turkey? 
1.Choosing a city is critical for rhinoplasty cost in Turkey. Almost all of our patients coming from abroad prefer to have rhinoplasty in Istanbul. You should expect a bit higher prices in Istanbul.
2.The location of the clinic or hospital is also an important factor in the price of rhinoplasty in Turkey.
3.There may be a small price difference between classical technique rhinoplasty and ultrasonic rhinoplasty, or open and closed techniques.
4.The experience of the surgeon affects the pricing to a great extent. The higher the experience, patient satisfaction and success rate of the surgeon performing the surgery, the higher the price.
5.Finally, you should consider that revision (secondary) nose surgeries are more expensive than the first surgeries. Since we intervene a large part of the bone and cartilage structure in the first operation, the surgeon's job is much more complicated in revision surgery. Thus naturally the operation fee is higher.
ClinicExpert, which has more than 12 years of experience in the nose job in Turkey, welcomes thousands of patients every year. You can follow us on our Facebook, Instagram and Youtube accounts to read the comments of our patients, to see before and after photos, and to access other images and videos about our treatments. You can get information right now by contacting our medical consultants via Whatsapp or phone to get exact price information.
Recovery after Nose Job in Turkey 
Recovery after a nose job in Turkey might be slow and demanding. At the end of a nose job in Turkey, your surgeon will either tape a nasal splint over your nose or a silicon tampon inside, depending on the rhinoplasty technique used. We remove the nasal silicone tampon in two days while we keep nose splint for a week. The nose splint helps settle the tissue and to protect the nose during recovery. 
Especially on the first three days after a nose job in Turkey, you must expect to have mild pain. Bruises and swelling are also common during the early recovery period of rhinoplasty Turkey procedures. Most of the bruising and swelling go away within the first month; however, you need to wait for 6-12 months to see the final result of rhinoplasty. 
All-Inclusive Packages 
When you pick a Turkey rhinoplasty package, you pay not only the hospital expenses, but also the cost of many services including accommodation, hotel and transfer from the airport. Turkey rhinoplasty packages remove all the worries you may have about how to act in a foreign country. 
The fact that Turkey is one of the most touristic and beautiful places in the world attracts many patients. Istanbul, the number one choice of our foreign patients for surgery, steals the hearts of those with its magnificent historical structures, rich, and entertaining culture, and lively life.
Our all-inclusive Turkey rhinoplasty packages are arranged to provide our patients' every possible need during their time in Istanbul, and even before.  When you contact a ClinicExpert medical consultant, s/he will help you pick the best of Turkey rhinoplasty packages, and then all that's left is to book your flight to Istanbul. 
ClinicExpert Turkey rhinoplasty packages include:
VIP Transfer

Translation services

Pre-op consultation

Hospital staying

Operation

Hotel

Post-Op Care and Cast Removal

Medications
Is it a good idea to get a nose job in Turkey?
Turkey is one of the world's most popular countries in rhinoplasty surgeries. Thousands of foreign patients choose Istanbul every year to get a nose job in Turkey. Our country is popular for its expert surgeons and affordable prices.
How long do you stay in Turkey after a nose job?
You need to stay for a week in Turkey after getting a nose job done.
Is nose surgery common in Turkey?
Yes, nose surgeries are very common in Turkey. Turkish surgeons perform over 200 rhinoplasty procedures per year.
How long does a rhinoplasty take to heal?
The overall healing process after a rhinoplasty takes about 12-18 months.