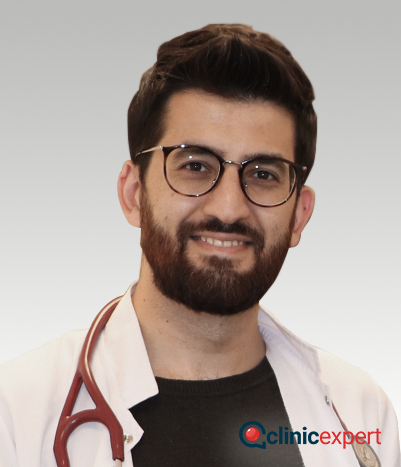 Dr. Hüseyin Kaya
Hair Transplant Surgeon
Phone :

Email :

Website :
Address Info :

Istanbul, Turkey
Dr. Hüseyin Kaya
At ClinicExpert, our hair transplant operations are performed by Hüseyin Kaya, MD.
In order to achieve the desired results in hair transplant operations, you should choose a doctor and a reliable institution with experience that can easily determine what is right for you.
Let's take the first step towards a healthy life together!
Operations
DHI PRO Hair Transplant
DHI Hair Transplant
FUE  Hair Transplant
Beard & Mustache Hair Transplant
Eyebrow Hair Transplant
PRP
LLLT
Mesotherapy
Education
2008 – 2014 University of Hacettepe School of Medicine
Work Experience
2017 – Present Head of Hair Transplant Medical Team – Clinicexpert
2016 – 2017 Medical Doctor – Medical Park Hospital, Department of Emergency
2016 – 2016 Medical Doctor & Clinical Research Assistant – Fırat University School of Medicine, Department of Ophthalmology
2015 – 2016 Medical Doctor & Research Assistant – Education and Research Hospital of Marmara University School of Medicine, Department of Forensic Medicine
2014 – 2015 Elazığ, Maden State Hospital, Department of Emergency